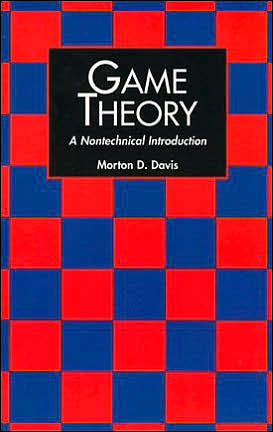 Over the course of the last week, during meals when I'm alone or when I'm waiting for the subway, I've been rereading a book on game theory I purchased when I was an undergraduate. It's been bringing up some questions that I'm not assured the book I read can answer.

What do you do when you have to play a game that only has one round (non-repetitive play), or that has only one round per each set of conditions?

What do you do when the decision of what strategy to choose is broken up into pieces or broken up in time?

I'm unsure if classical game theory addresses this or not. I seem to remember when I first got the book, that there was another dealing with game theory and psychology, but I didn't have the funds to purchase it because it was more expensive. Maybe I should get that now.

This is concerning me lately, because I'm beginning to think that the modern era has led to more of the decisions critical to life being distributed decisions and less isolated, solitary decisions. I will probably have a later posting explaining the concept of distributed decision-making, but to explain it in short I give this example. The decision to become a smoker, or to be overly sexually prolific is not actually made in any one action. Rather it is made in little pieces over time, and the accumulation of little actions. I named the examples I did for the simple fact that I've had acquaintances in the last year deny being a smoker, and another deny being slutty. If you spent some effort, you could probably name multiple acquaintances of similar ilk.

As I said, distributed decision-making is an interesting process that I believe may be occurring more and more in modern society. What I'm hoping some of you can help me with is this, does game theory address it?